If you or your children loves fast food such as a hamburger, tortilla or nuggets and would like to make them at home – we have several suggestions for you.
Today we will give you best healthy McChicken recipe because you ask for it. This recipe could be also used to prepare healthy BigMac like burger.

We live in a pandemic time – so in many places the restaurants are closed by law. In some countries, only home delivery works, but if you are afraid of coronavirus infection from a food supplier and you want to stay home at your own free will – we will help with ideas for your favorite dishes.
Our dishes are certainly healthier because you will prepare most of the ingredients yourself.
Why do people eat junk food when they are not healthy?
We are aware that using fast food chains such as McDonald's KFC or Burger King is not a healthy diet, however, being honest, we go there to eat something but no more than once a month because of obesity and other healthy problems.
Nowadays we absolutely will not visit any type of restaurant because we only eat at home and try not to go outside only beyond much needed food shopping.
However, children like children ask from time to time whether we will visit McDonald's or KFC because of this we decided to prepare dishes for me that can usually be bought in such places.
That's why in today's post okay we'll show you how to make hamburgers at home.
How to make a McChicken at home
Depending on the type of meat and additions used, you can make a Big Mac or McChicken.
Fist list of ingredients. You will need:
Hamburger buns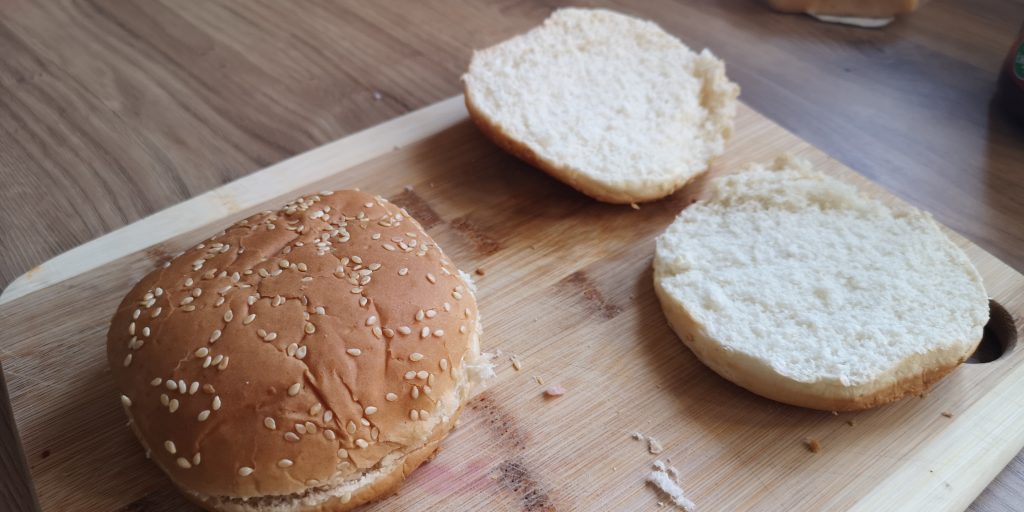 You can bake a buns by yourself or buy ready-made in the store if you have the opportunity. In our today's case, we used purchased buns from the commercial network that are advertised as having no preservatives Pay attention to the composition If you buy ready-made hamburger buns.
If you would like to Hamburger bake rolls yourself, you can use the yeast dough recipe we used to make pizza, click here.
Lettuce & tomato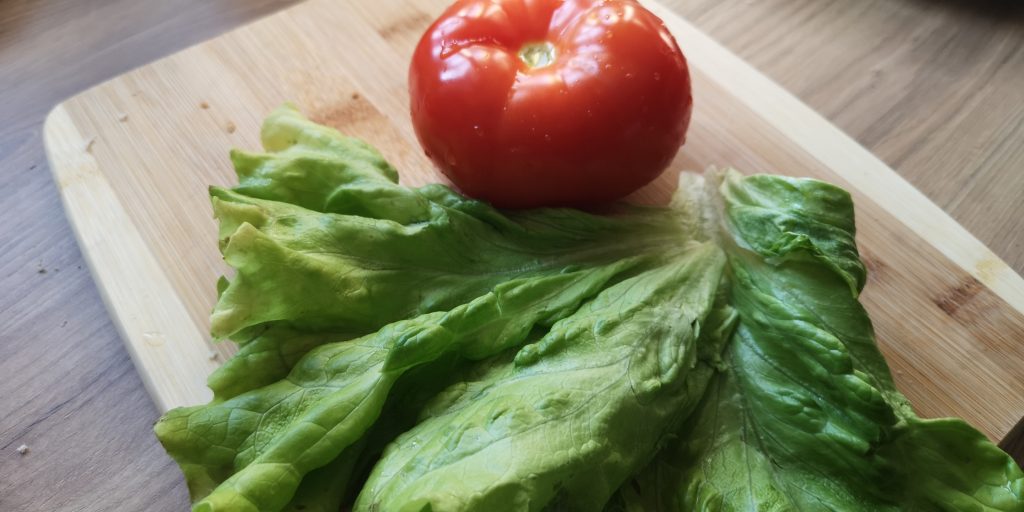 The meat – chicken or beef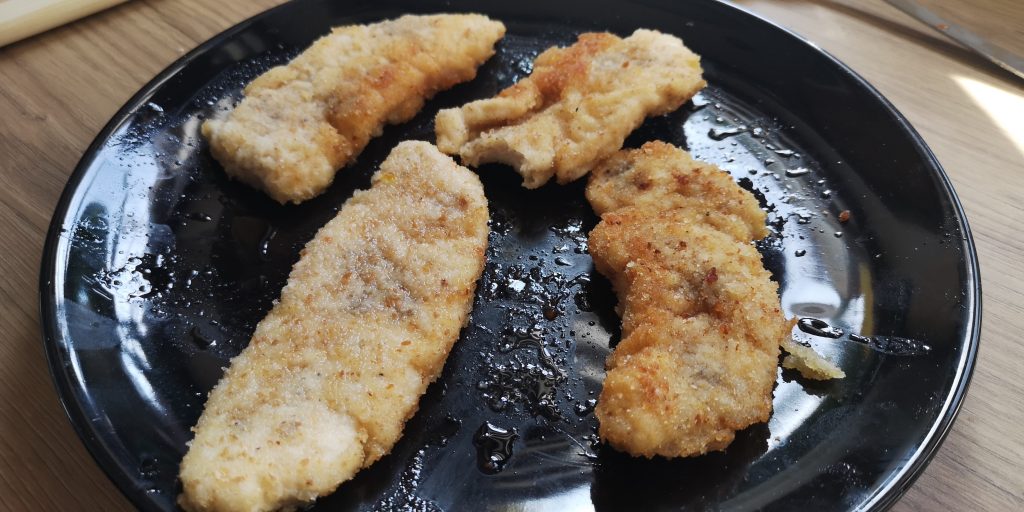 For McChicken like dish you need chicken or turkey fillets which about you also and fry in a pan. You can also use such meat to McWrap or popular tortillas.
Of course, if you want to make a traditional beef burger, you should try beef.
Ketchup & Mayonnaise
Today we will not be preparing any special sauce. We will simply use ketchup and mayonnaise with mustard depending on the child's preferences.
How to prepare BigMac and McChicken?
Once you have all the ingredients listed above, you can start preparing your favorite burger. We start by heating the harmurgery rolls in a dry frying pan. Some like them more toasted and others less – respect the preferences of the household. We toast the rolls on the pan on both sides and we do not use the oven, because the food is too thick.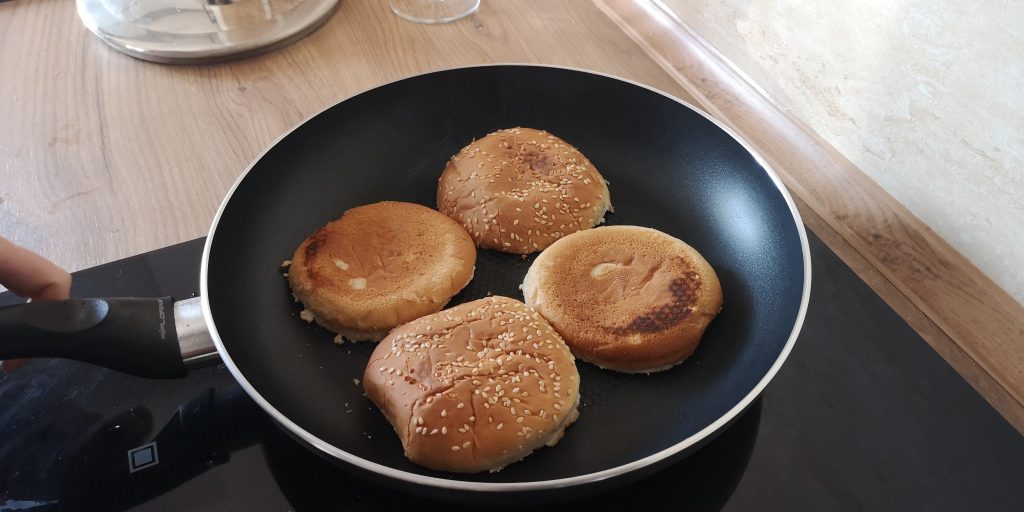 When the rolls are warm, smear them with mayonnaise and ketchup, for example the bottom with mayonnaise and the top of the roll is a tip or mustard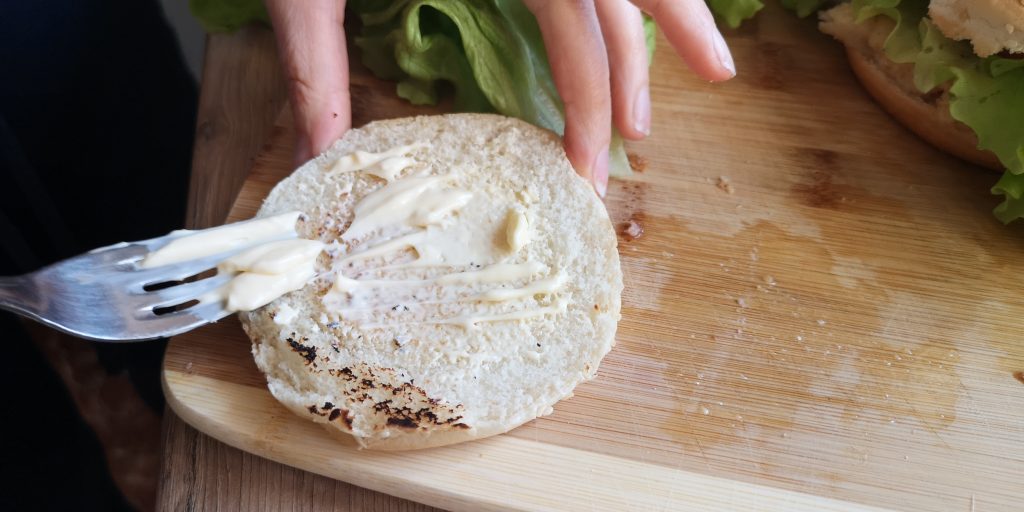 If you have prepared the meat before and it has cooled down, you can now heat it in the microwave and then place it on rolls with lettuce and toppings. If the pieces of meat are large and prepared for other uses, e.g. Mexican tortillas, you can divide them into smaller parts, e.g. with a fork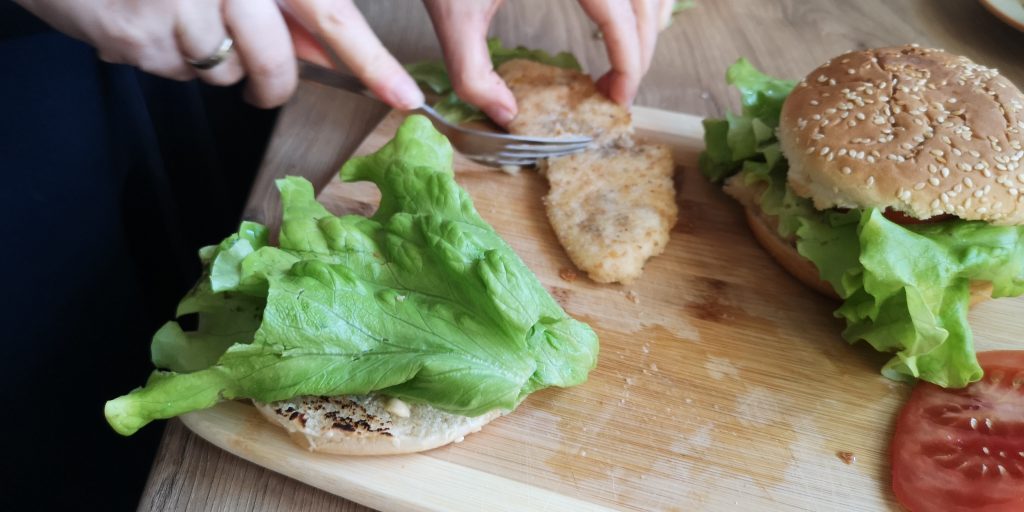 Then arrange the lettuce, tomato meat and other additions depending on your preferences and use spices such as pepper or salt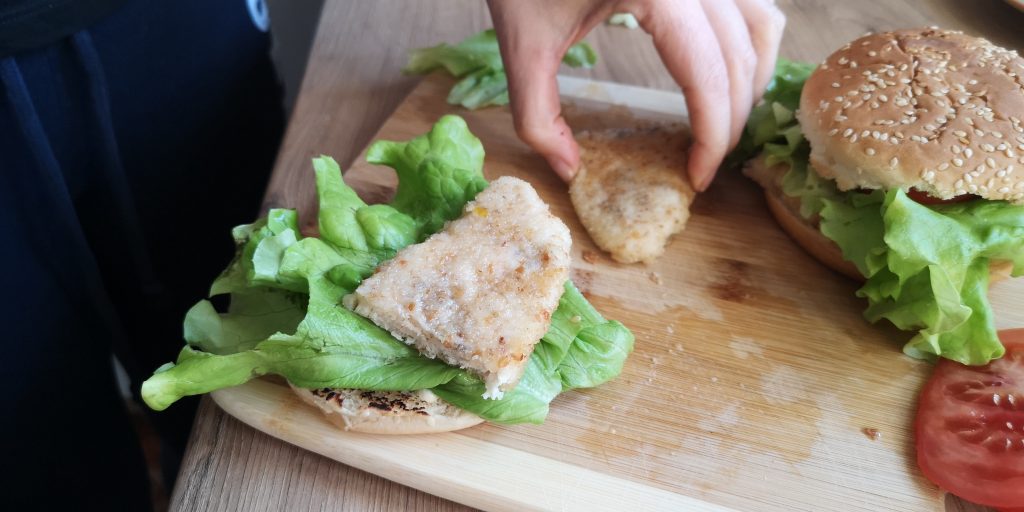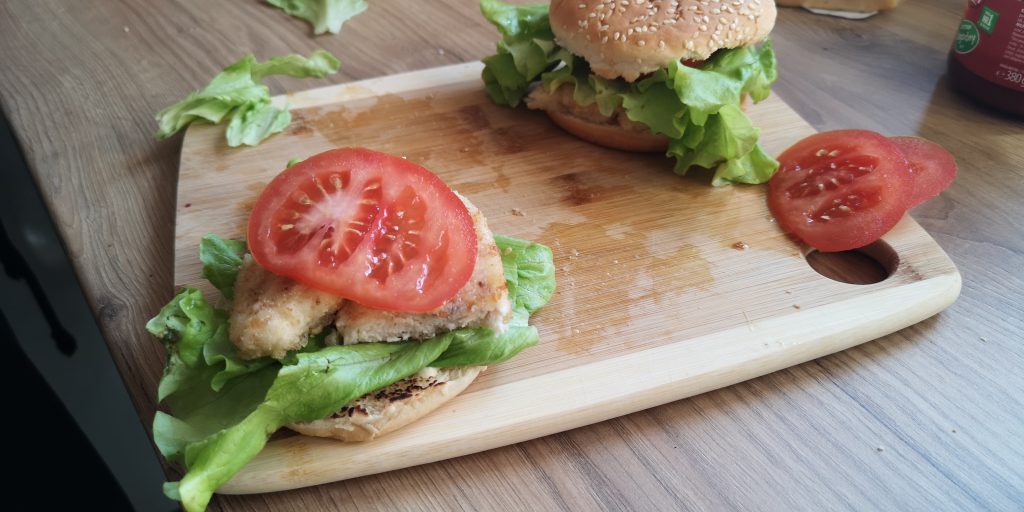 Of course, you can experiment with other additives to prepare a special sauces or lump meat in today's we have prepared poultry meat burgers but often also used beef.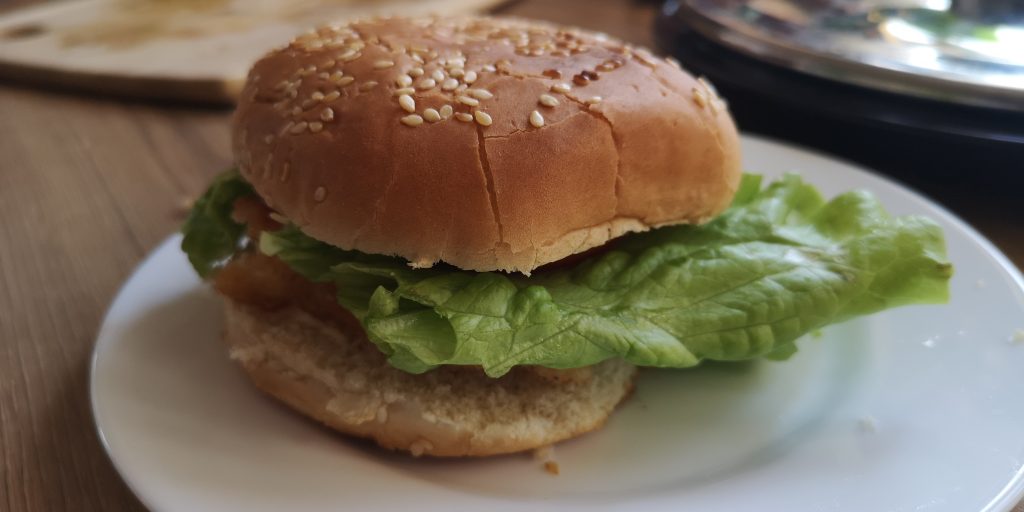 And there is a photograph from another day when we have made a beef-based hamburgers: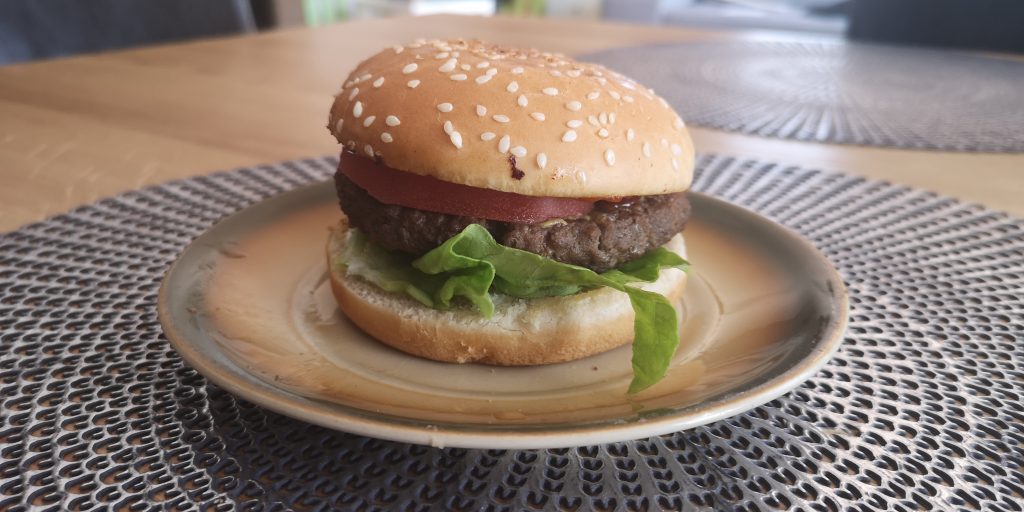 Enjoy your meal!